Late Sh. R R Morarka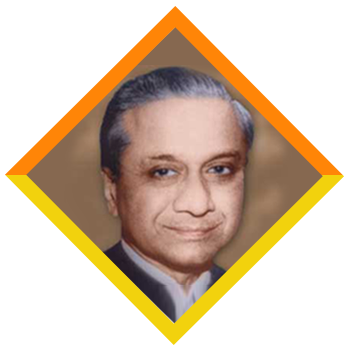 Late Sh.Morarka envisioned India as an industrially and socially developed country where everybody shares fruits of sucess and the common man enjoys a relatively happy, healthy and secure lifestyle.
Sewajyoti and its parent organisation R R Morarka Charitable Trust have been founded in the memory of former parliamentarian, social activist and industrialist Late Sh. Radhey Shyam Ramkumar Ji Morarka. A multi-faceted personality with extraordinary capabilities, Late Sh. Morarka was a visionary par excellence. He envisioned India to be an industrially and socially developed country where everybody shares the fruits of success and the common man enjoys a relatively happy, healthy and secure lifestyle. One of the prominent freedom fighters and a man of high moral values, Sh. RR Morarka's strong commitment for development and concern for the lay man reflects from the projects that he undertook during his lifetime.
Apart from founding a major industrial house having a strong presence in diverse sectors, he was also instrumental in the launch of many non-profit, social organisations in areas where they were needed the most, i.e. education, health and infrastructure development. These organisations are still making significant contribution to the society. Sh. Morarka also threw his weight in the political arena to ensure that government policies are not just framed and used as an instrument of governance but are utilised to serve the society, and to transform the common man's life.
Late Sh. RR Morarka was born in 1923 in Nawalgarh town of Rajasthan's Shekhawati region. After completing his schooling in Nawalgarh, he went to Mumbai to undertake higher education. While still being a student of the Bombay University, he joined the freedom struggle and took part in the 'Quit India' movement.
Though born in a traditional business family, Sh. Morarka was more inclined to social service which led to his joining active politics. During the country's first general elections, he contested from Jhunjhunu (Rajasthan) parliamentary constituency on a Congress ticket and won. His popularity can be gauged by the fact that the people of his constituency elected him thrice in a row and he represented them till 1967.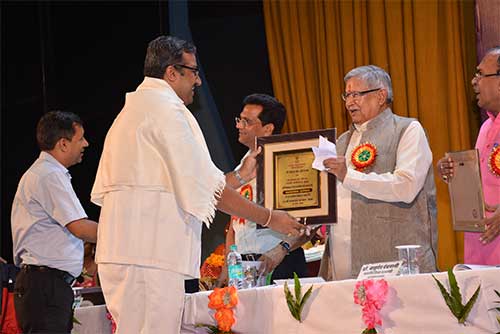 Leading From The Front
Following his long stretch of political activities, Sh. Morarka started taking more and more interest in serving the people at the grassroots level by founding various social service organisations. He led these organisations from front and formed a very close bond with people living under stressful conditions. This experience inspired him to direct his industrial activities in a direction where they don't just become a way of building fortunes, but actually become beneficial to the society at large. He advocated for an industrial sector that was more socially responsible, which had a better understanding of the hard realities of our social life and was more interested then ever in the socio-economical upliftment of the people.
Late Sh. RR Morarka again became a member of parliament in 1978. This time, it was the turn of the upper house. He remained a Rajya Sabha member till 1984. During his long stint in the parliament, he was member of many important parliamentary committees such as the ones dealing with the Companies (Amendment) Bill, 1953, Income Tax (Amendment) Bill, Life Insurance Corporation of India Bill etc. In 1964, he was entrusted with the responsibility of heading the Public Accounts Committee. He was also a member of the Estimates Committee. As a Rajya Sabha Member, Sh. Morarka was on the panel of Vice Chairmen during 1979-1980. He was also a member of the upper house's Committee of Privilege, and the General Purpose Committee.
During his long political career, Sh. RR Morarka represented the country on many international forums including the International Convention of Parliamentarians held at Canberra (Australia). He also headed many parliamentary delegations to different countries. Though a great personality, he believed in the principle of 'simple living, high thinking' and never compromised on his principles and moral values.